Under new P10, P11 and P12 ferry berths,
the Construction Consortium implemented mattresses
to prevent the eddies caused by the ships' propellers from digging into the pier basis and destabilizing it.
The word "Mattresses" is explained not only by the purpose of these mattresses but also by their shape and the technique used to manufacture them since they are concrete blocks anchored to a geotextile.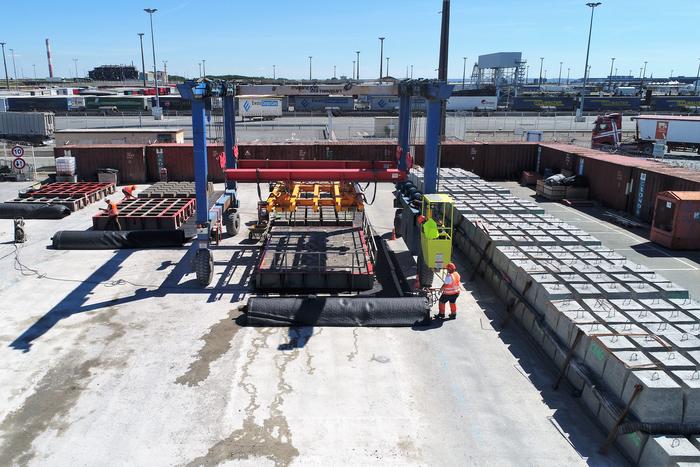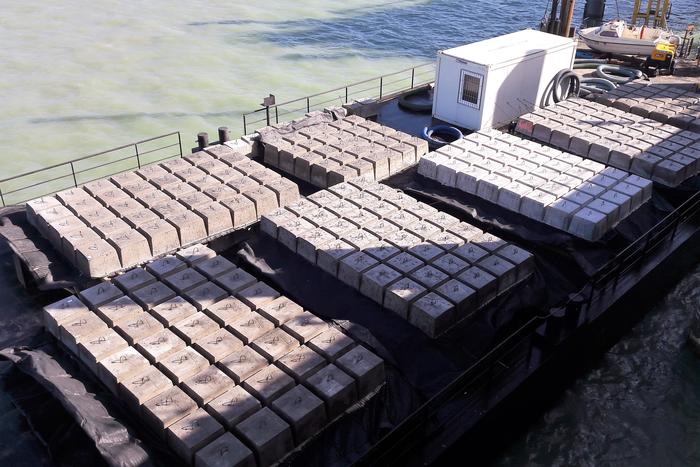 These mattresses are cast on site in a die and handled using a reachstaker then dried in the Eastern Port.
They are then taken back via the P10 ferry berth to be transported by barge and set up by crane. The guidance is made by GPS, these concrete mats are then layed on the sea bed and linked together by divers.