The impact on employment will be progressive throughout the construction,
with direct, indirect (suppliers, subcontractors) and induced (local benefits) jobs.
Expectations are high for such an outstanding construction site : nearly 1,700 application forms were received by the Group of construction companies filled up in the "Maison du Projet". The early works related to the breakwater, dredging, backfilling are highly mechanized and largely done by the construction consortium companies, usually by their regional subsidiaries or agencies, so employment effect will gradually be felt later on.
In 2018, platforms will be built requiring more different trades and a peak of about 2,000 jobs generated by the construction activity may be considered at this time : 700 to 800 jobs on site, 600 to 700 indirect jobs concerning suppliers and service providers and 500 to 600 induced jobs due to economic benefits.
The construction joint venture applies the contract guidelines on  :
Work insertion : a 7% insertion workers target must be reached in relation with worked hours. In March 2015, the equivalent of 10 full time jobs as insertion on site was reached either by direct hiring by the construction joint venture (drivers, operators, …) or external services (cleaning, etc.).
​Work with local companies : The construction joint venture has been working with more than 35 different regional providers, including companies located in Calais for significant business as the beginning of construction has just started.
An Operational Employment Unit was organized in spring 2015 to  :
Meet the companies needs.
Place job applicants by mobilizing all partners responsible for their coaching.
​Monitor compliance with the clause related to insertion workers.
This Operational Employment Unit works closely with the National Employment Agency, the Calais Local Insertion and Employment Organization, the Hauts-de-France Regional Council Department in charge of the continuous professional training and the Construction Consortium gathering construction companies for Calais Port 2015.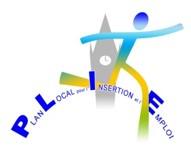 How to apply for :
All application forms recorded -nearly 1,700 in the "Maison du Projet"- were transferred to Employment partners to be referenced, analyzed and qualified for the first positions. The Operational Employment Unit is now the main contact for anyone willing to apply for Calais Port 2015.
Please send your application directly to the Construction Consortium to the following address :
Bouygues Travaux Publics
Groupement Port de Calais 2015
CS 90079
62102 CALAIS Cedex