P10 is one of the 3 berths to accommodate ships in the future extension of the port.
It is the first to be created in the new basin where its dock is being built.
The P10 pier has a length of 80 meters with a total surface area of 3000 m² when completed with two linkspans to get to the platforms.
The 68 piles were driven, showing a diameter of 1.4 m and a maximum length of 41 meters, then concrete capitals were placed above each of them to set 83 prefabricated beams together.
Once this base was set up, then concreting the slab is carried out in blocks on reinforced pre-slabs on which the first bollards are starting to be anchored.
All the work was carried out on platforms above the sea water, repositioned for each workshop change.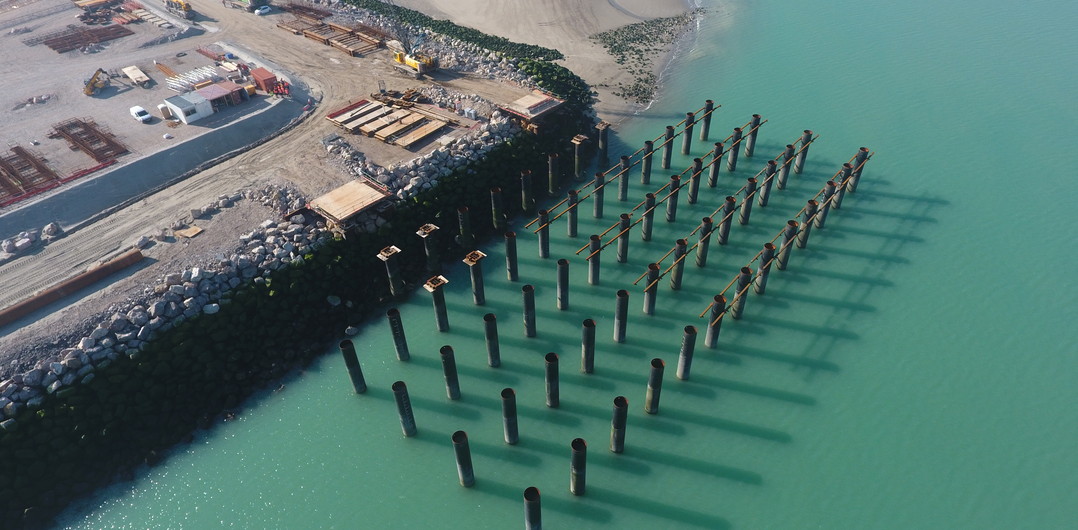 February 2018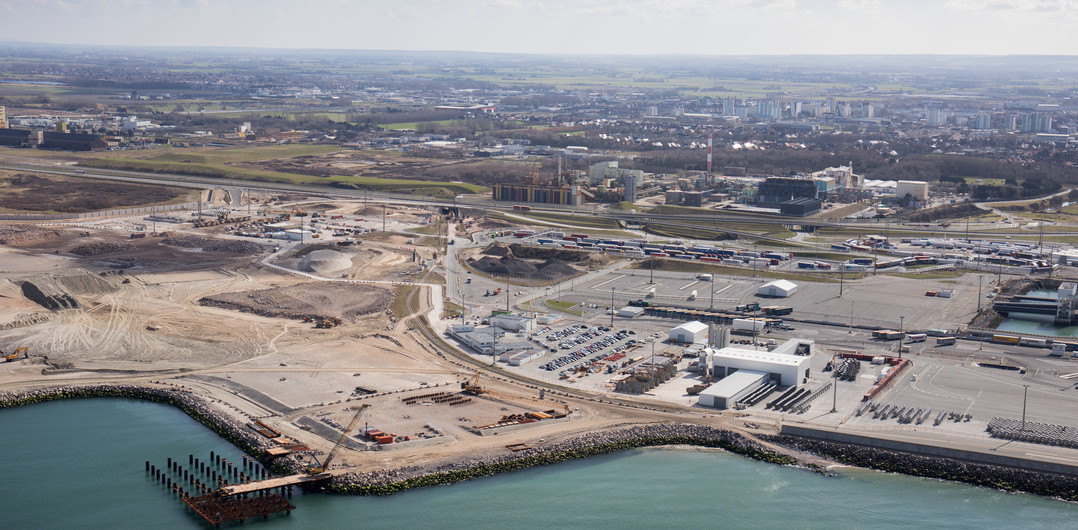 March 2018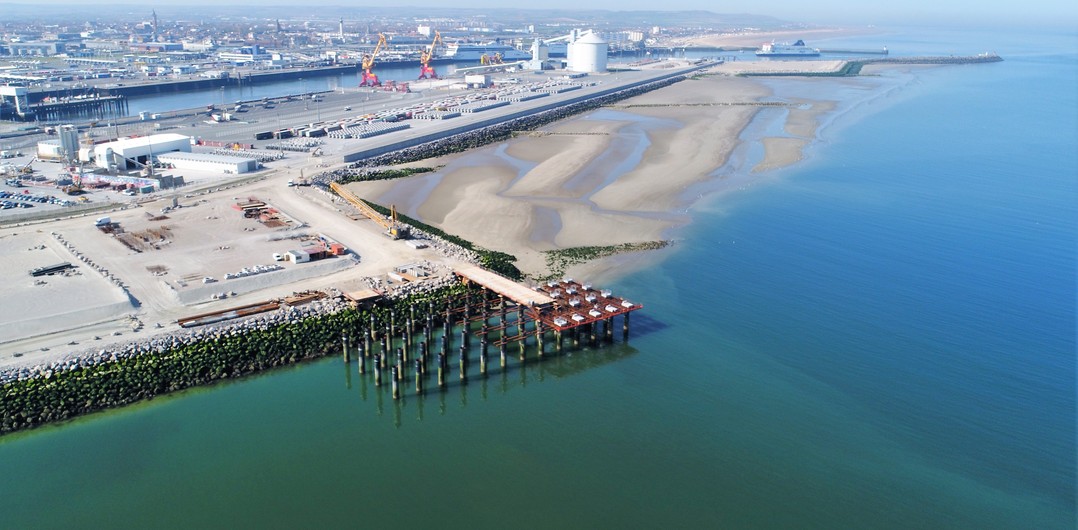 April 2018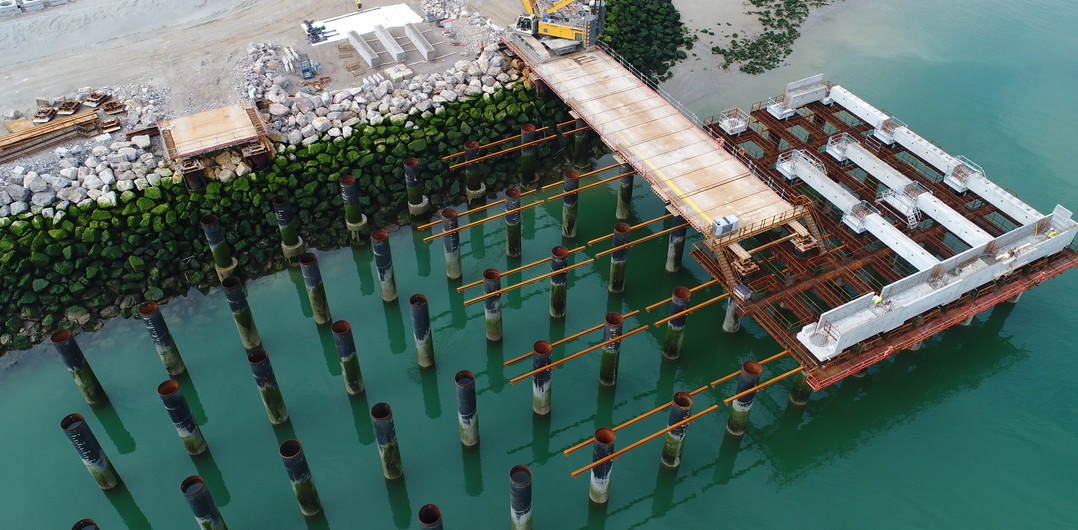 May 2018
June 2018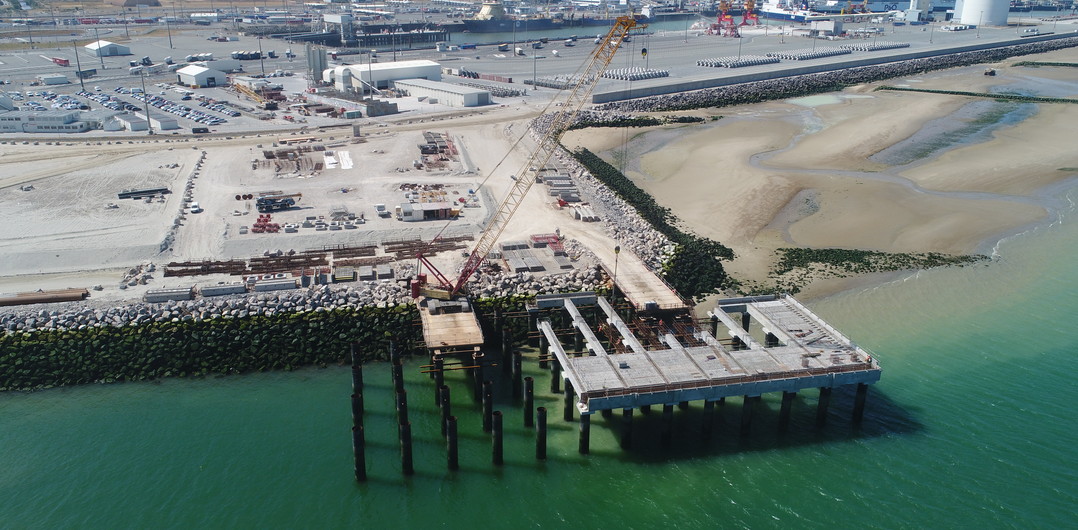 Juily 2018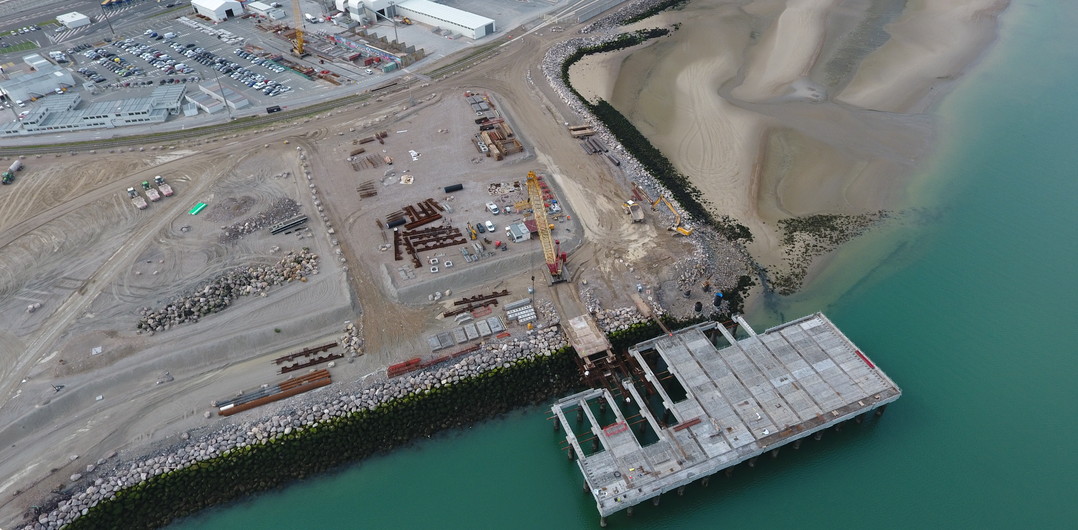 August 2018
September 2018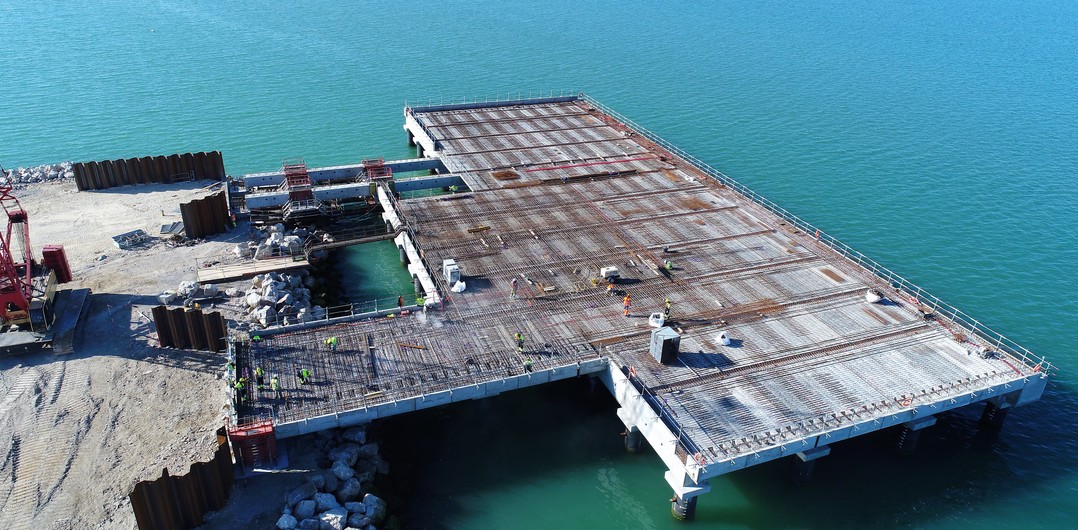 October 2018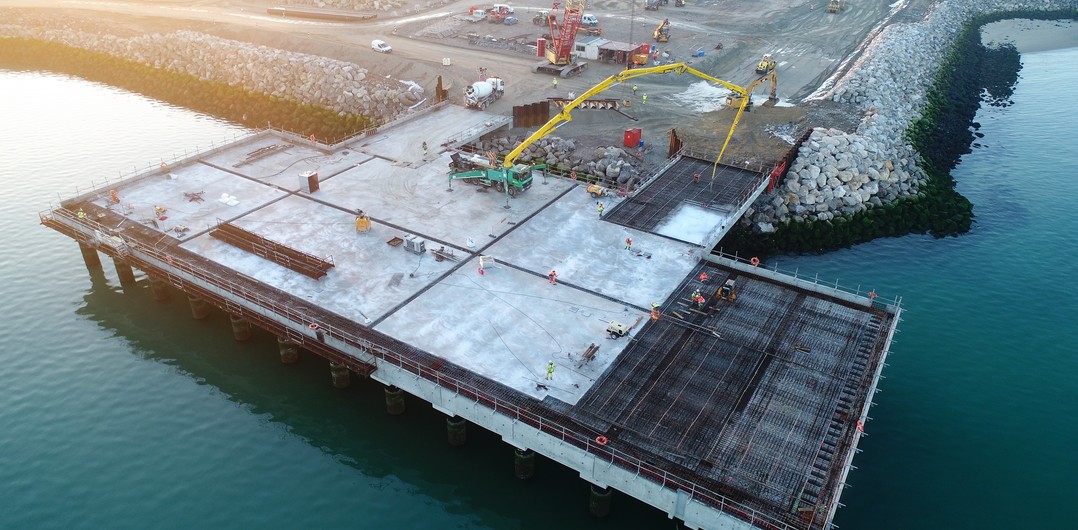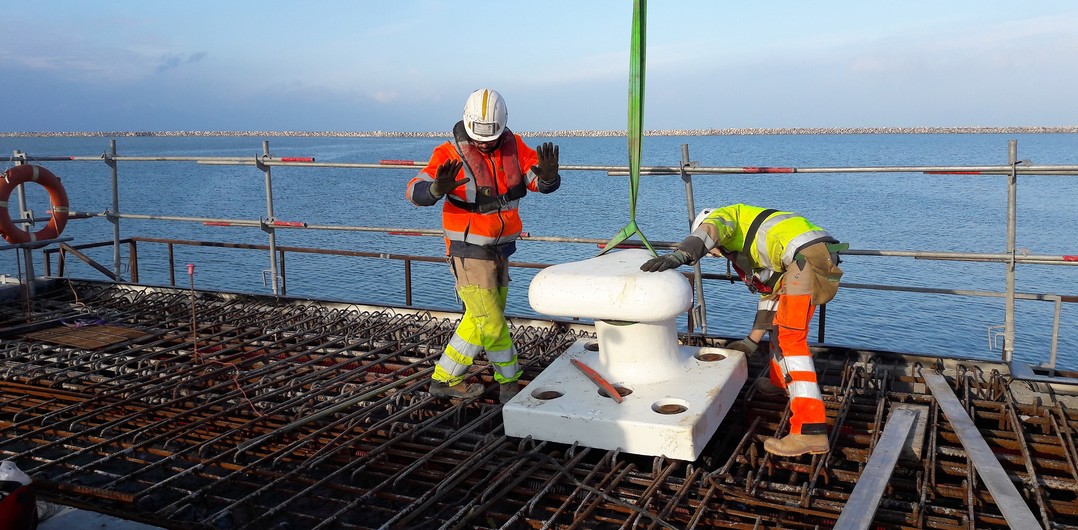 December 2018