Calais Port 2015 will be supplied with electricity
by a new 20,000-volt high-voltage loop.
Twelve step-down transformers
will supply the low voltage switchboards with 400 volts.
The principle of a loop secures the power supply to each transformer by two paths, such as upstream and downstream. Another security device exists through a second injection point on the high-voltage network. This is a second electricity delivery point at national level.
A third device ensures continuity of service: it is a production plant with 3 generators. This third injection point of the high-voltage loop makes it possible to take over the entire infrastructure in less than 10 seconds in the event of the national network failure. It gives the port 10 days of autonomy.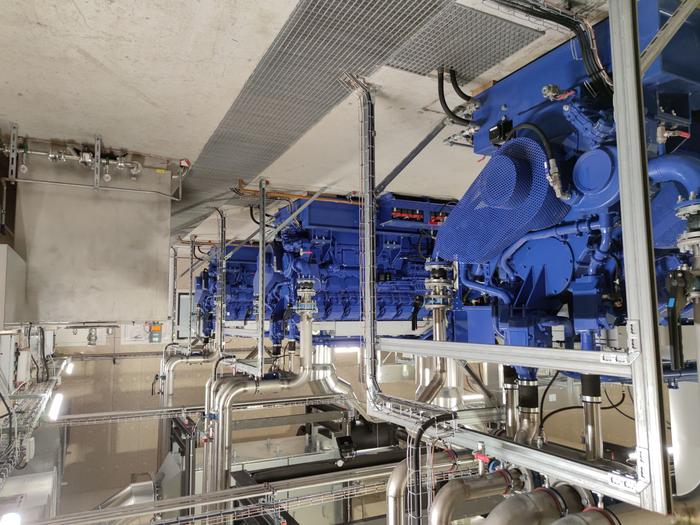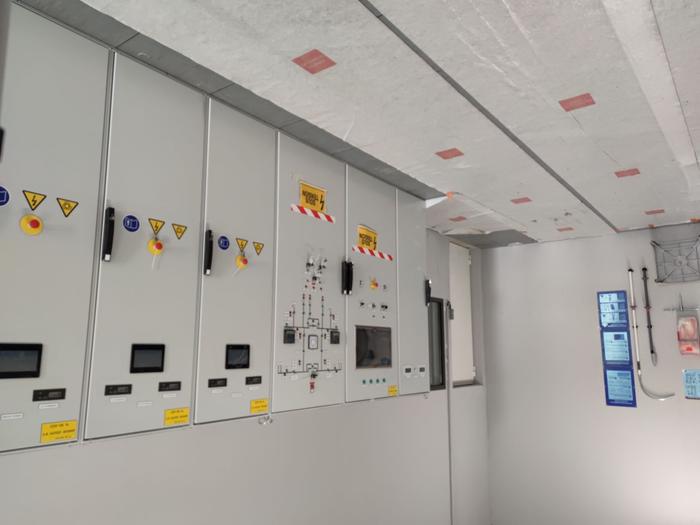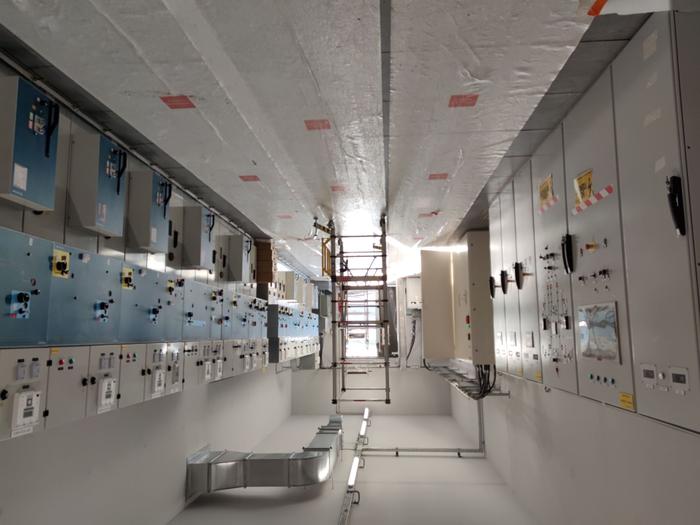 Finally, as link-spans for vehicles are key equipment for the ferry port's activity, their power supplies are looped together in a redundant manner. All of these devices make it possible to compensate for a loss of the national network even if maintenance of one of the elements of the loop is in progress. The operability of the port is thus 100 % guaranteed.